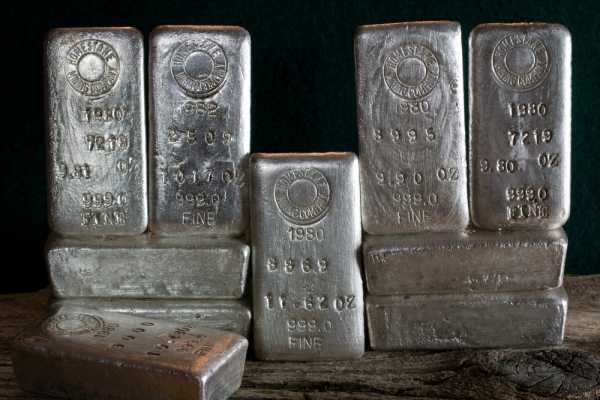 Silver prices re-broke down on Tuesday after testing trend line support on Monday. The silver drop came as copper prices retraced, despite a decline in the U.S. dollar. Since silver prices are quoted in U.S. dollars, generally, when the dollar declines, silver receives a bid. Softer than expected, U.S. Durable Goods orders weighed on the U.S. 10-year yield, which generated headwinds for the greenback.
Technical Analysis
Silver prices moved lower on Tuesday, following a bear flag pattern that was a pause that refreshes lower. The breakdown through trend line support is now seen as resistance at the 10-day moving average at 24.41. Target resistance on silver prices is seen near the March lows at 23.86. Short-term momentum has turned negative as the fast stochastic generated a crossover sell signal. Medium-
divergence) histogram prints in negative territory with a declining trajectory which points to lower prices.
Business Investment Rose Less than Expected
Business spending rose less than expected. According to the U.S. Commerce Department, Orders for non-defense capital goods, excluding aircraft, rose 0.5% last month. Expectations were for core capital goods orders to increased by 0.7% month over month. The release came along with the headline Durable Goods Orders report, which reflects sales of items used for at least 3-years. Durable Goods orders advanced 0.8% in June after rebounding 3.2% in May. Orders were driven by a 2.1% increase in orders for transportation equipment. Orders for civilian aircraft climbed 17.0%.