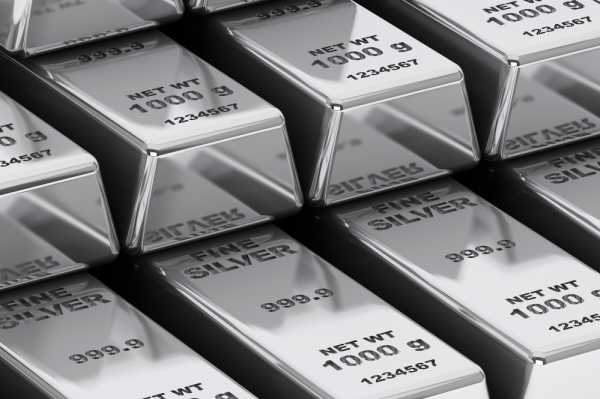 Silver markets rallied a bit during the trading session on Thursday to reach towards the 50 day EMA above. That being said, the market is very likely to continue to see a lot of choppiness in this area as the 50 day EMA does attract quite a bit of attention. The $26 level above has been an area of significant selling previously, so one would have to think that it might attract more selling going forward. With that in mind, we will have to see whether or not the daily candlestick can close above the 50 day EMA, which in and of itself would be a bit of a victory for silver bowls.
SILVER Video 09.04.21
To the downside, I see the $25 level as being supportive, and most certainly the 200 day EMA, currently sitting at the $24.25 level. Because of this, I think it is only a matter of time before we see a certain amount of volatility that eventually leads to an explosive move. At this point though, it is a little bit difficult to tell which way that will be, although an argument can be made for the buyers almost certainly having the upper hand in the short term.
If we were to break down below the 200 day EMA, that would probably signal that silver is ready to go down to the $22 level. If interest rates in America continue to spike, that could drive the value of the US dollar higher again, and that of course would be bad for not only silver, but several other commodities as well. At this point, we are bouncing around between the 50 day EMA and the 200 day EMA, suggesting congestion.
For a look at all of today's economic events, check out our economic calendar.